Προοδευτική Ατζέντα για την Ευρώπη
Η Ατζέντα μας είναι μια συλλογή από επτά έγγραφα, ένα για κάθε πυλώνα μας:
1. Διαφάνεια: δημιουργία των προϋποθέσεων για διαφανή διακυβέρνηση σε όλη την Ευρώπη
2. Πρόσφυγες και Μετανάστευση
3. Ευρωπαϊκό New Deal: εξορθολογισμός της ευρωπαϊκής οικονομίας
4. Εργασιακά: εργασία, τεχνολογία, απασχόληση και κατανομή του εισοδήματος πέρα από το συμβόλαιο κεφαλαίου-εργασίας, βασικό εισόδημα
5. Ecological Transition: Imagining a post-capitalist economic and social model
6. Ευρωπαϊκό Σύνταγμα: το όραμα ενός πανευρωπαϊκού δημοκρατικού Συντάγματος και η διαδικασία που μπορεί να μας οδηγήσει σε αυτό.
7. An Internet of People: Fostering a new age in technology: the personal networking era
Κάθε επίσημη θέση* θα είναι προϊόν της συνεργασίας μεταξύ όλων των μελών του DiEM25 και μιας ευρείας ομάδας εμπειρογνωμόνων στον κάθε τομέα.
Ποια είναι η διαδικασία;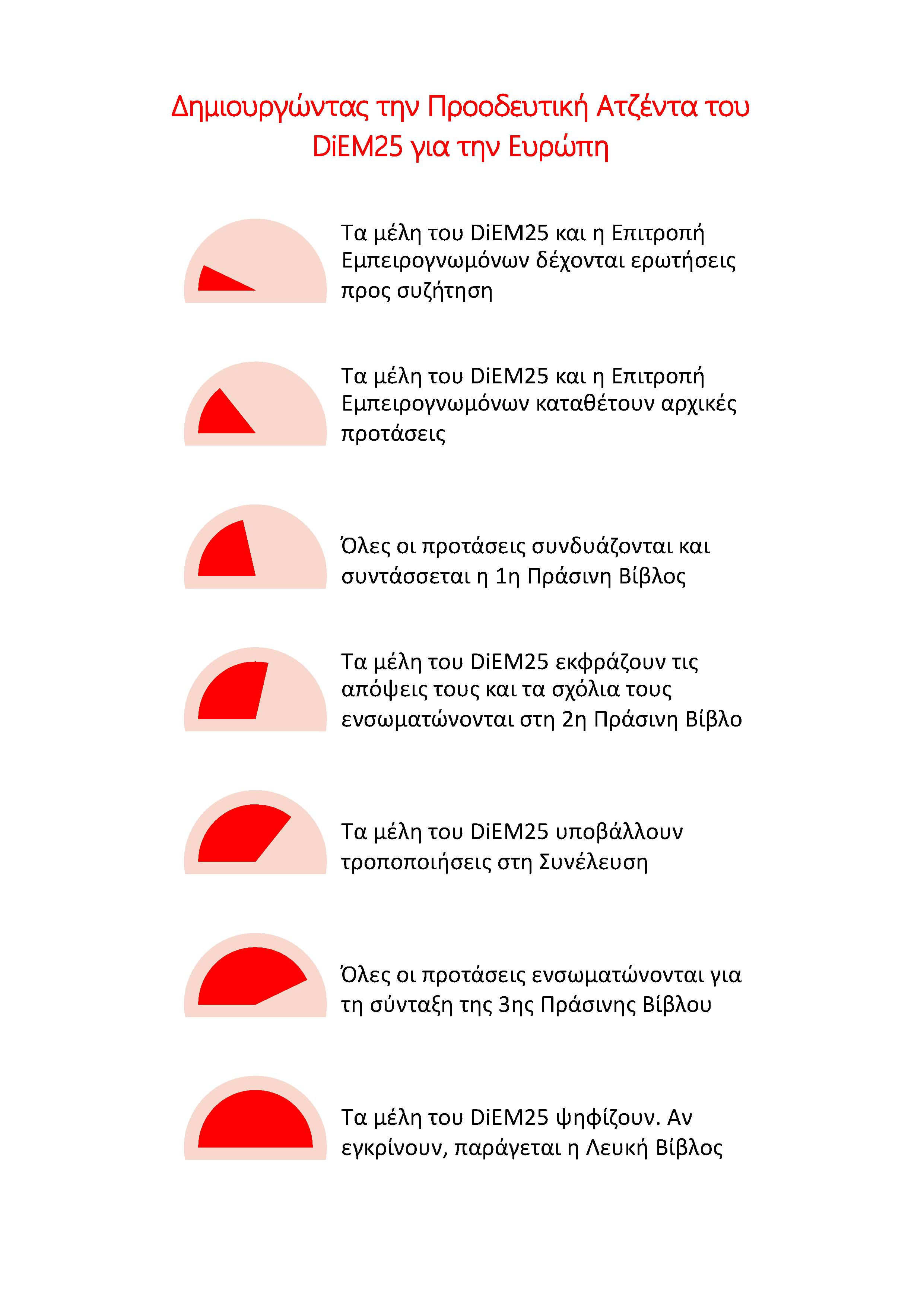 Our dedicated volunteer teams are working to make this page and all attached documents available in your language. Thank you for your patience!
Συμμετέχετε