Agenda Progressista para a Europa
A nossa Agenda é uma coleção de oito documentos para cada um dos nossos pilares:
1. Transparência: Introdução de governos transparentes transversais à Europa
2. Refugiados e Migração
3. New Deal Para a Europa: Racionalizar a economia Europeia
4. Trabalho: Trabalho, tecnologia, emprego e distribuição de rendimentos além do fator capital-trabalho, rendimento mínimo
5. Ecological Transition: Imagining a post-capitalist economic and social model
6. Constituição Europeia: Imaginar uma constituição democrática pan-europeia e o processo a ela conducente
7. Technological sovereignty: Democratising technology and innovation
8. Vision for Culture
Each whitepaper will be created with the input of all of DiEM25's members as well as a range of experts in the field.
Qual é o processo?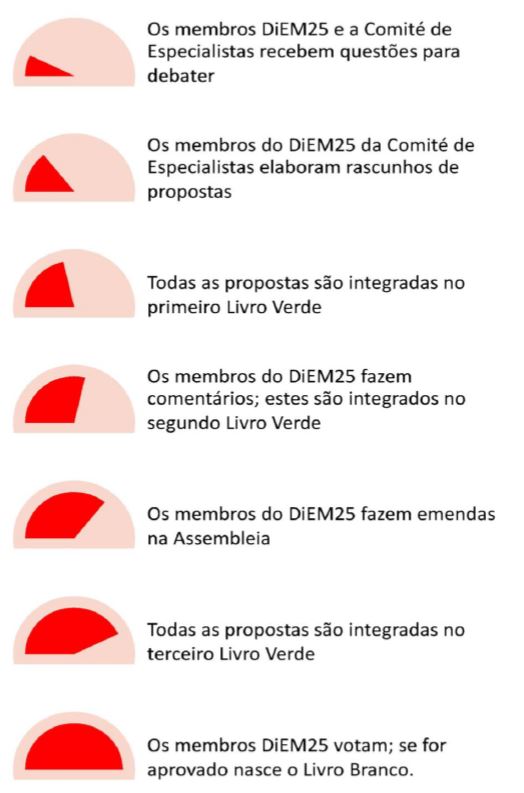 Nossas equipes de voluntários estão trabalhando para disponibilizar esta página e todos os documentos anexos em seu idioma. Obrigados pela sua paciência!
Participe!