Agenda Progressista per l'Europa
DiEM25 svilupperà documenti programmatici per sette pilastri:
1. Trasparenza: introdurre il governo trasparente in tutta Europa
2. Rifugiati e Migrazione
3. New Deal Europeo: razionalizzare l'economia europea
4. Lavoro: Lavoro, tecnologie, occupazione e distribuzione del reddito, oltre il contratto capitale-lavoro, reddito di base.
5. Investimenti Verdi: investimenti innovativi su larga scala per energia verde e pratiche sostenibili, messa in sicurezza della sovranità tecnologica Europea
6. Costituzione Europea: immaginare una costituzione democratica pan- Europea e il processo per realizzarla
7. An Internet of People: Fostering a new age in technology: the personal networking era
Ogni libro bianco sarà creato con il contributo di tutti i membri di DiEM25 nonché da una serie di esperti del settore.
Com'è il percorso?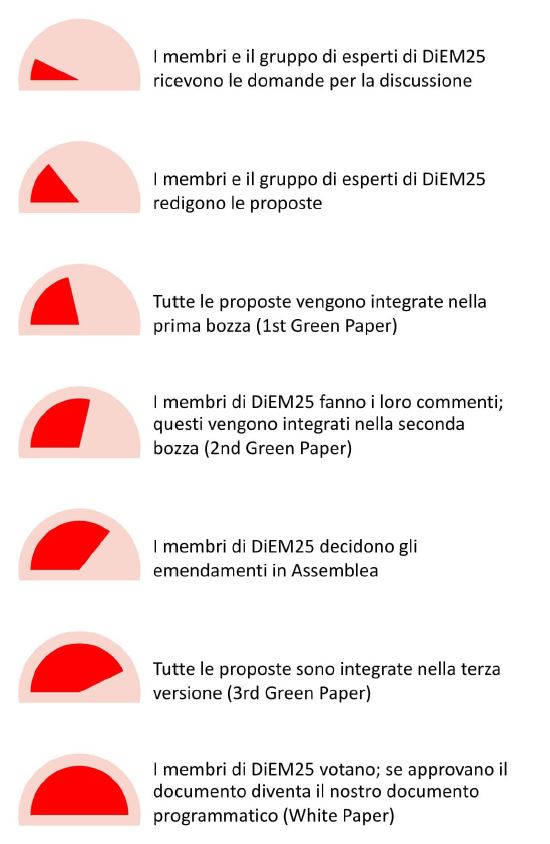 Partecipare