Welcome to the DiEM25 Citizen Participation Project "People's Gatherings" – a first step towards writing political programs across Europe.
The "People's Gatherings" project offers all DiEMers the opportunity to become the organizers of local meetings – "Gatherings" – where Europeans can discuss the political future of their municipality, region and country.
You can deal with political questions about health, education, culture or tax issues if you feel like it! We provide you with a questionnaire that has been prepared by our members and the coordination collective and that you will use as a guide for the discussions at your "Gathering".
Lasst uns ein Europa schaffen, für das es sich zu kämpfen lohnt!
COVID-19 has made it clear how our countries are being let down by politics in social, economic and environmental terms. We have to come up with new ways and forms of life and invest in them – very unlike the politics that caused this mess in the first place.
Politicians and organizations that continue to prefer the rich and powerful over everyone else cannot get us out of this mess. Instead, we call on our members and friends to take the baton of advisory democracy in hand and to participate in this new project of citizen participation!
Mischt euch ein!
Pick a few questions you want to cover and report back on your group's findings. Meetings should be largely informal and adaptable to your regional COVID-19 measures; host them on Zoom with your friends, while playing a video game online, at dinner with your family or at a social distancing get-together. Let your imagination run wild – we cannot allow a virus to separate us at a time when our cohesion is needed more than ever!
Everyone can participate, including your grandmother! You can also call in local experts for the complicated topics that need to be dealt with. This is an opportunity to talk to people you admire and local personalities who you've always wanted to hang out with!
Organisiere eine Versammlung und melde sie an
Here are four easy steps to becoming a People's Gathering host:
1) You fill out our volunteer registration form: tell us where you live and what experience you have. If you don't already have one, no problem: our team is here to support you.
2) Talk to other DiEMers in your local group (DSC) or in our forum and see if someone in your area would like to help. You can also use the "Contact all" function in the members area! Use the materials in our downloadable People's Gatherings Pack to find out how to organize your meeting and engage attendees – whether other DiEM25 members or people in your local community.
3) Register your meeting: If you want people to know that your meeting is happening, you should register it on our calendar !
4) Send back your testimonial: Don't forget: After the collection is complete, you need to send back the answers you have collected! To do this, simply fill out the report form.
Anmeldeformular für Freiwillige
Das eigene "Gathering" in den Kalender eintragen!
Unsere Fragebögen
Our gatherings are designed around a selection of questions developed in collaboration with our members to address the most pressing political issues across Europe.
They contain a selection of burning questions ranging from open-ended introductory questions to very technical political discussions. These questions need to be answered if DiEM25 is to be a strong, inspiring political voice in your own country: and they can only be answered if you help us! Die Fragen sind entsprechend ihres Schwierigkeitsgrads farblich markiert. Grüne Fragen sind mutmaßlich am einfachsten, rote Fragen am schwersten zu beantworten.
Um den Fragebogen deines Landes im Browser anzusehen, wähle es im Drop-Down-Menü unten aus. Hinweis: Um den Fragebogen zusammen mit der Anleitung für Bürger*innenversammlungen herunterzuladen, gehe zu "Download des Pakets".
Download des Pakets
The package contains all the materials you need to hold your meeting; the "People's Gatherings Kit" and the national questionnaire in all languages ​​relevant for your country!
You're still not a member? You have to be a member to participate. You can become a member by registering here .

People's
Gathering
Paket
Erfahrungsbericht von eurer Versammlung
So you've organized a "Peoples' Gathering" and want to send us your answers. Excellent!
Please click the link below to report on the questions you selected. Thank you for contributing to our movement's political program for your country!
Erfahrungsbericht!
Aktuelles
Here you can see the experiences of other organizers of "Peoples' Gathering"! Send your own to gathering@diem25.org.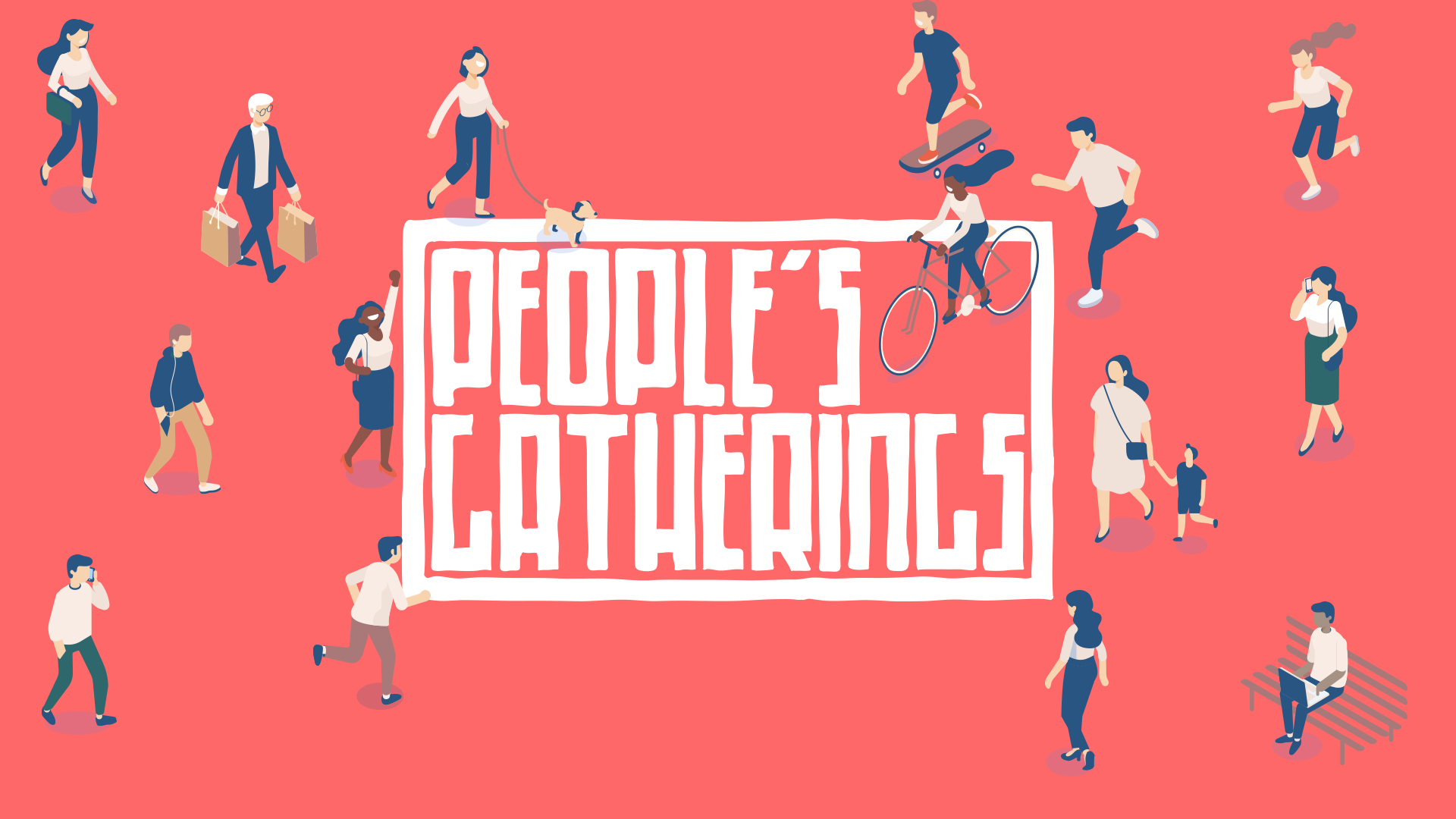 Lasst uns die Probleme anpacken, die sich durch COVID-19 angesammelt haben, und ein Europa bauen, für das es sich zu kämpfen lohnt! DiEM25 setzt Bürger*innenversammlungen während der Feiertage um! Als