Jul
6
Thu
2017
Closing event of the Global Solidarity Summit (G20 Alternative Summit)

@ Deutsches Schauspielhaus, Kirchenallee 39, 20099 Hamburg (directly at central station)
Jul 6 @ 19:30 – 21:30
Closing event of the Global Solidarity Summit
(G20 Alternative Summit)
For global solidarity – with a progressive Internationale?
Strategies against neoliberalism and the new far right
During the event we will discuss, which existing or possible alliances can challenge the G20's policies; especially in the context of current political dynamics.
Location: Deutsches Schauspielhaus, Kirchenallee 39, 20099 Hamburg (directly at central station)
Podium guests:
1.  Ann Wright (US peace movement / Code Pink / women's march on Washington)
2. Srećko Horvat (DiEM25)
3. Hans-Jürgen Urban (Chairman of the Industrial Union of Metalworkers Germany)
4. Jayati Ghosh (University of Jawaharlal-Nehru, New Delhi/India)
5. Renata Avila (World Wide Web Foundation, Guatemala)
Moderation: Mario Candeias (Director of the Institute for Social Analyses of the Rosa-Luxemburg-Foundation)
German
Abschlussveranstaltung des Alternativgipfels zu G20
Für Globale Solidarität – mit einer progressiven Internationale?
Strategien gegen den Neoliberalismus und
die

neue Rechte

Im Rahmen der Veranstaltung wird diskutiert, welche bestehenden und möglichen Bündnisse gegen diePolitik der G20  Diskussion bestehender und möglicher Bündnisse und Bewegungen gegen die Politik der G20 im Kontext der aktuellen politischen Dynamik

Ort: Deutsches Schauspielhaus, Kirchenallee 39, 20099 Hamburg (direkt am Hauptbahnhof)

Podium:    
1.  Ann Wright (US Friedensbewegung / Code Pink / Mitorganisatorin des Marsches der Frauen auf Washington

2. Srećko Horvat (DiEM25)

3. Hans-Jürgen Urban (IG Metall-Vorstand)

4. Jayati Ghosh (Jawaharlal-Nehru-Universität, Neu Delhi/Indien)

5. Renata Avila (World Wide Web Foundation, Guatemala)

Moderation: Mario Candeias (Direktor des Instituts für Gesellschaftsanalyse der Rosa-Luxemburg-Stiftung

http://solidarity-summit.org/
Jul
7
Fri
2017
Les dialogues en humanité de DiEM25

@ Parc de la Tête d'Or
DiEM25 (Democracy in Europe Movement) has been invited by the "Dialogues en Humanité" in Lyon on 7, 8 and 9 July. And is inviting all the French, Francophone and Francophile members of DiEM25 to participate!
Please note: this event will be in French only!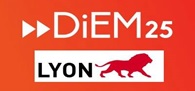 "Les dialogues en humanité de DiEM25"
Retrouvons-nous !
DiEM25 (Democracy in Europe Movement) est invité par les Dialogues en Humanité qui se tiendront à Lyon les 7, 8 et 9 Juillet. Nous avons la joie de vous inviter à Lyon, dans le cadre de ces rencontres, sous les arbres du Parc de la Tête d'Or, pour des premières rencontres des membres de DiEM25 français, francophones, francophiles de partout (et de plus loin !)
Le programme :
Rencontre avec le public et entre les membres de DiEM25 France (et d'ailleurs !). Ce sera aussi l'occasion de faire connaître DiEM25 à un public plus large.
Pour ceux qui seront presents dès le vendredi 7 juillet : nous investirons l'Agora "L'intériorité citoyenne et le rapport au politique" à partir de 16h.
Samedi 08 Juillet : 16h : Sous les "arbres à palabres" : Socle juridique d'une citoyenneté mondiale (Patrick Viveret, Flavio Lotti, Mireille Delmas Marty): nous pourrons proposer un projet de socle juridique européen, basés sur les valeurs de DiEM25, comme point de départ.
Dimanche 09 Juillet : 10h – 12h dans l'espace repas (à l'ombre) : Les DiEMistes se retrouvent pour des ateliers en petits groupes autour de thèmes des piliers New Deal et des "piliers" du programme progressiste du mouvement : Egalité homme-femme, Culture, Education (d'autres pourront être proposés).
Pour ceux qui le souhaitent, nous pouvons manger sur place (restauration assurée)
Après-midi : Poursuite des ateliers DiEM
Nous contacter: diem25_dialoguesenhumanite@nullframalistes.org
Corinne 06 73 65 90 60, Marianne 06 50 98 43 34, Alistair 06 19 31 76 26
Vous inscrire Ici (ctrl-clic pour ouvrir le lien)
Principes  du Mouvement DiEM25
DiEM25 s'oppose à la désintégration de l'Union Européenne et a entrepris la construction d'un projet européen véritablement démocratique, porteur d'une autre vision de l'Union, humaniste, solidaire, écologiste, et anti-austérité, pour plus de justice sociale. Plus particulièrement, nous nous engageons à promouvoir des initiatives et des mesures visant à instaurer ou renforcer :
La transparence des institutions, des politiques et des processus de décision à tous les niveaux en France et en Europe ; la promotion des pratiques de démocratie participative et du référendum d'initiative populaire ; l'indépendance des agences et des organismes d'experts vis-à-vis des pouvoirs économiques et politiques  le renforcement de la liberté et de l'indépendance de la presse et la protection des lanceurs d'alerte ; La promotion de la diversité et de l'égalité hommes/femmes et de genres dans toutes les institutions ;
L'ouverture, l'accueil et l'intégration des réfugiés et des migrants par une politique migratoire commune et le respect du droit des réfugiés et du droit d'asile ; leur libre circulation sur le territoire de l'Union et le partage équitable de cet  effort entre les pays ;
La refonte radicale des politiques économiques et monétaires européennes et la réforme fondamentale de la gouvernance économique de l'Union et de la zone euro  (New Deal européen) ; la régulation de la finance et l'harmonisation fiscale, l'organisation de la convergence économique ; la lutte contre l'évasion fiscale et la suppression des paradis fiscaux ; la restructuration et la mutualisation des dettes publiques ;
Le développement de l'emploi, la lutte contre la pauvreté et l'harmonisation  de la protection sociale ; la réduction des inégalités ; l'accès de tous aux biens et services essentiels (alimentation, logement, transport, énergie, éducation, santé, environnement vivable…) et à un emploi rémunéré dans leurs pays et régions d'origine ; le partage des revenus du capital et l'instauration d'un revenu de base ;
La transition écologique, le développement durable et la protection des biens communs matériels et immatériels ; la souveraineté énergétique en réorientant la politique budgétaire et les investissements vers les technologies environnementales ; la souveraineté technologique et la gestion de la transition numérique ;
La mise en place d'un processus démocratique pour l'élaboration d'une nouvelle constitution pour la France et pour l'Europe.
Présentation plus détaillée du New Deal Européen de DiEM25 :
https://diem25.org/new-deal-europeen/
https://diem25.org/wp-content/uploads/2017/03/Diem25-New-Deal-Europeen-fr.pdf
DiEM25@G20: Constructive Disobedience! Resistance in the Age of Surveillance Capitalism

@ Audimax, Universität Hamburg
Jul 7 @ 19:30 – 22:00
With: Julian Assange (Livestream), Renata Avila, Angela Richter, Aral Balkan, Srecko Horvat, Yanis Varoufakis (Livestream), Vedran Horvat, Aleksandra Savanovic, Thomas Seibert, Elisa Stowe, Sören Alstaedt & many others
Summer is coming, but the Establishment is not yet on holiday. They are preparing to meet in Hamburg on July 7 and 8 for the next G20 Summit. And so are we.
The Establishment is working hard to exclude us – activists and protesters calling for a different Europe – from their event in Hamburg. Not only will the city be occupied by paramilitary forces and predator drones circling 5km overhead, but protesters are literally receiving death threats from Hamburg's senator of the interior (the same official who previous called said the upcoming summit would be "a festival of democracy").
On Friday June 9, Hamburg authorities passed a general ordinance banning all assemblies in a 38km radius of the G20 summit. So planned rallies cannot take place, and the previously-approved anti-G20 camp, offering shelter for 10.000 activists in Hamburg's Central Park, is now rendered illegal. These actions constitute the de facto suspension of the German Constitutional Right to freedom of assembly.
We at DiEM25 have protested these measures in an Open Letter to the Hamburg Senate. But we believe it is not enough to not enough to protest, to say "No", to criticise or disobey. To confront the Establishment head-on, and bring about the Progressive International that Europe desperately needs, we must practise what we call "Constructive Disobedience". That means accompanying peaceful disobedience with counter-proposals, fully outlining alternative policies to those we disobey.
It is in this context that, on the evening of July 7, DiEM25 invites all progressives, all our fellow activists, everyone who is ready to join us to the biggest auditorium in Hamburg for an evening of "Constructive Disobedience".

Sep
4
Mon
2017
Solidarische Einwanderungsgesellschaft: Wer ist eigentlich wir?
Sep 4 @ 19:00 – 21:30
Mehrheit sucht Regierung 3/3

Gesine Schwan, SPD
Katja Kipping, Vorsitzende DIE LINKE
Stephan Lessenich, Vorsitzender DGS
N.N., Bündnis 90/ Die Grünen

Moderiert von N.N.

Soziale Gerechtigkeit ist heute mehr denn je eine globale Frage. Unsere Gesellschaft ist Teil einer weltweiten Ökonomie – und gleichzeitig ist die Welt Teil unserer Gesellschaft. Eine neue linke Sozialpolitik wird sich daher auch auf dem Feld der Migration beweisen müssen.

Der "Sommer der Migration" hat uns erneut vor Augen geführt: Gerechtigkeit ist nicht nur eine Frage des "Wieviel", sondern auch des "Wer". Wenn globale auf nationale Ungleichheit trifft, dann entstehen neue politische Konstellationen, dann wird auch unser Koordinatensystem herausgefordert. Dies ist umso brisanter, weil sich an der Frage der sozialen Gerechtigkeit möglicherweise die Wahl entscheiden wird – und auch, ob eine mögliche progressive Regierung ihren Namen tatsächlich verdient.

Also: Wer ist eigentlich "wir"? Was bedeutet soziale Gerechtigkeit heute: eine sanktionsfreie Mindestsicherung für alle deutschen Staatsbürger*innen oder für alle, die hier sind?