Featured News
Food4europe – in Europe: Should I Stay or Should I Go?
When:
15/07/2016 @ 19:30 – 21:00
2016-07-15T19:30:00+03:00
2016-07-15T21:00:00+03:00
Where:
Cagliari: Teatro Massimo
Viale Trento
Cagliari
Italy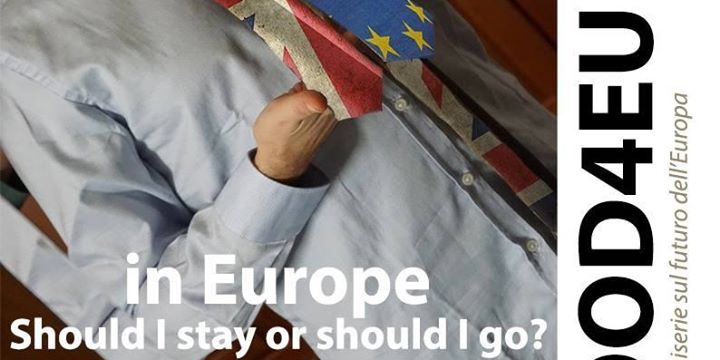 In-Europe: Should I stay or should I go?
Un ritornello scandisce il dubbio di chi vuole uscire dall'Unione, è incerto, teme un passo nel buio. La disinformazione ha alimentato paure, nazionalismi, xenofobia, movimenti pro secessione. Il "Brexit" può spingere altre Nazioni a un'emulazione: circoscritta o in una spirale catastrofica. Si possono riscoprire invece ragioni per restare? E' ancora possibile coinvolgere i cittadini scoraggiati e costruire un'Unione democratica in cui si tutelino il benessere economico e sociale e l'integrazione tra i popoli?
L'evento, che si svolgerà nel foyer del Teatro Massimo, vedrà la partecipazione dell'Associazione Italia-Inghilterra
Do you want to be informed of DiEM25's actions? Sign up here.
Featured
Upcoming Events
There are no upcoming events.