National Collective – France
Collectif National (NC) France
The French National Collective was voted in on 8th November 2019 for a two-year mandate.
Here are the current members of the French National Collective: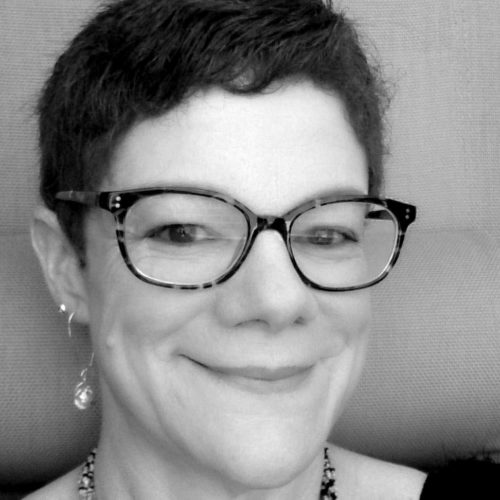 Nathalie Robilliart (Mons en Baroeul)
Groupe de Travail: Evénements
Nathalie Robilliart, 47, lives in Mons en Baroeul on the outskirts of Lille. A former Trade Union Delegate and holder of a Master's degree in management control and organisational auditing, she orchestrates the budgetary management of a training department in the HR department of a large social protection group.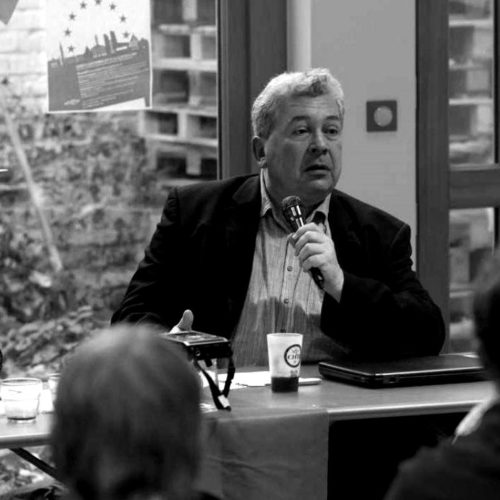 Jacques Terrenoire (Lyon)
Groupe de Travail: Evénements
Jacques Terrenoire, 66 years old, has worked as a labourer, fitter-mechanic, engineer and trainer in various industries, then as a consultant and teacher in strategy and organizational management. He led the organization of the forum on responsible globalization in 2006. From 2012 to 2018, he was Country Director for humanitarian NGOs in Central Africa. He founded the DSC Lyon in April 2016, was a member of PNC France from February 2017 to 2018, then of NC France since 2018. He was a candidate of the Printemps Européen for the 2019 elections.
[themeum_title]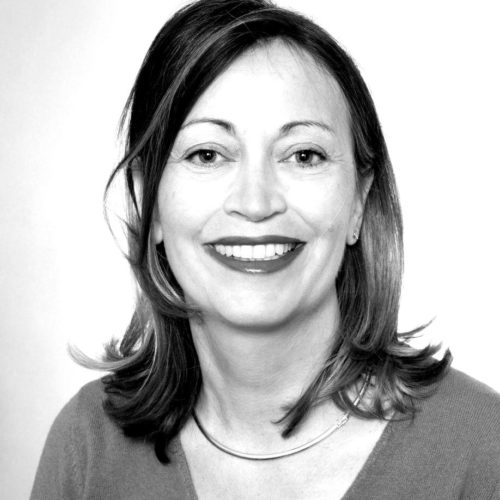 Emma Justum (Paris)
Groupe de Travail: Agenda
Emma Justum, candidate for DiEM25 and the European Spring coalition in France for the last European elections, is an international lawyer, who studied and worked abroad for ten years. Today she is still driven by the cause of a united, democratic, green and solidarity Europe. She has a little boy with 3 European nationalities and she is involved with the Greek population struck down by austerity policies and the lack of European solidarity.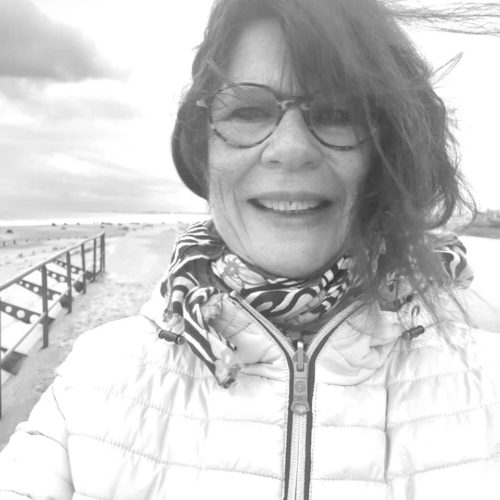 Brigitte Remmery (Lille)
Groupe de Travail: Agenda
Brigitte Remmery 60 years old 3 children, 1 grandson, 40 years at the service of the hospital. Currently Director of a local hospital. She is a member of the CGT and is particularly involved in the issue of human rights and social justice. Member of the DSC Lille.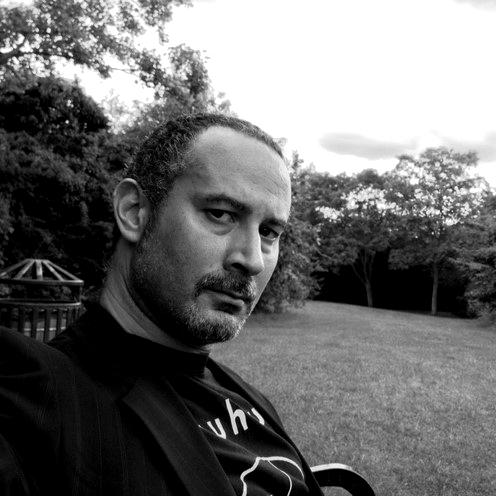 Germinal Pinalie (Paris)
Groupe de Travail: Agenda
Germinal Pinalie was a member of Génération.s from March 2018 to July 2019 and actively took part in the European elections campaign. Involved in the radical Left e
ver since high school, he was in several movements and associations. As a member of Act Up-Paris in the late 90s (foreigners commission), he took part in the unemployed and precarious workers in in 1997 with CARGO, and was also a member of Critique Sociale from 2010 to 2016. He is 46, deeply internationalist, in reference to the writings of Rosa Luxemburg, and makes a living through freelancing in communication, after having faced for real how major industrial groups function. He also teaches communication at the IUT Paris-Descartes since 2016.
[themeum_title]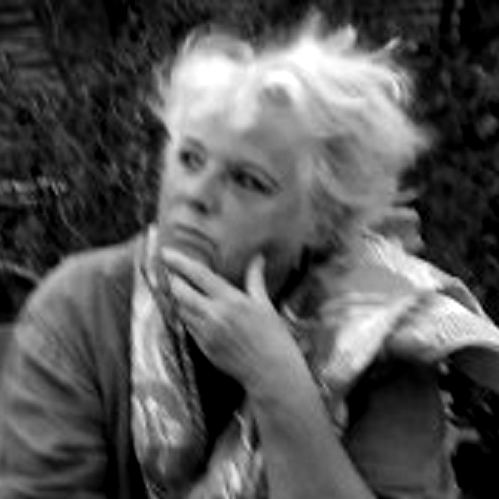 Christine Patte (Paris)
Groupe de Travail: Agenda
Christine Patte was born in 1955, French. Master's degree from the Institute of Political Studies of Paris. She began her professional career as a researcher at the Research and Development (R&D) Department of EDF or Electricité de France. Member of the DSC Paris.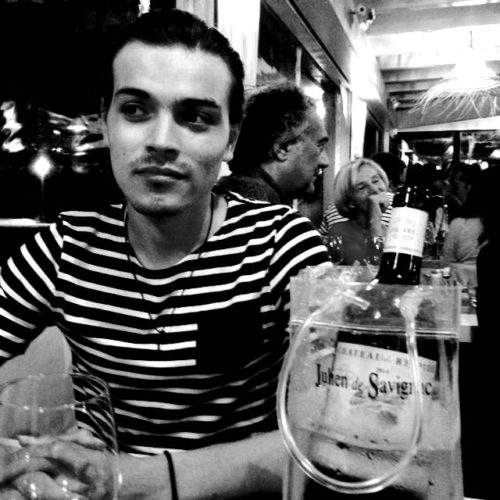 Brice Montagne (Luxembourg)
Groupe de Travail: Communications
Brice Montagne was born in 1988. He lives in Luxembourg where he has been a member of the DSC Luxembourg City since its creation in 2018. He is an actor by training and has been involved in the climate movement since its birth in 2018.
Frédéric Laroche (Lille)
Groupe de Travail: Communications
Frédéric Laroche comes from a family of coal miners in the north of France. This heritage has left its mark on him and Frédéric has become an expert on energy transition, particularly on the issues of reducing energy consumption in the building sector.
He co-founded the DSC Lille1 in the spring of 2017 to help refugees in particular and to dialogue with other left-wing movements here in Lille. He was a candidate in the European elections for the European Spring list.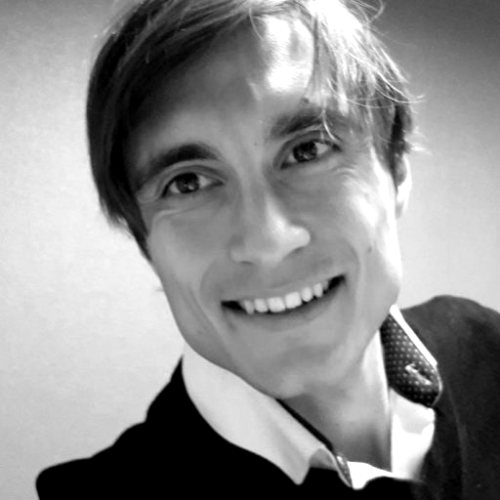 Alexandre Fauquette (Lille)
Groupe de Travail: Communications
Alexandre Fauquette (33, Lille) is lecturer and researcher in political science and sociology. He is an expert in social and health policies. He is actively engaged in fighting discriminations in France.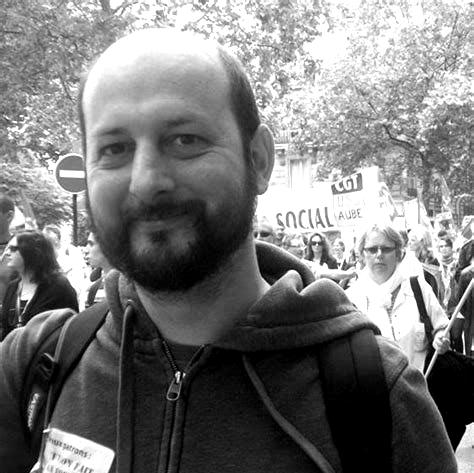 Nicolas Dessaux (Lille)
Groupe de Travail: Territoires
Nicolas Dessaux, (47 years old and born in Lille) is a curator of trade union and associative militant heritage. He is one of the founders of Solidarity Iraq, an association supporting trade union, feminist, progressive and secular struggles in Iraq. Author of several books, Nicolas Dessaux has notably published "Résistances irakiennes, Contre l'occupation, l'islamisme et le capitalisme" (2007) and the commented edition of "La Trompette du jugement dernier", by Karl Marx and Bruno Bauer (2016). His next book, to be published in autumn 2020, will be devoted to Marx's criticism of the state. Finally, he is also an author of role-playing games.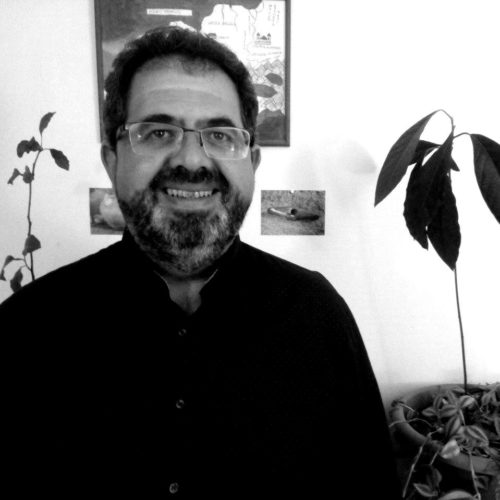 Fabien Pic (Lyon)
Groupe de Travail: Territoires
Fabien Pic, 43 years old, currently employed in the social sector, previously a teacher in Burundi and a historian by training, specialising in Roman history. Coordinator of the DSC Lyon from 2017 to 2018, and Ex-Officio of NC France in 2018-2019.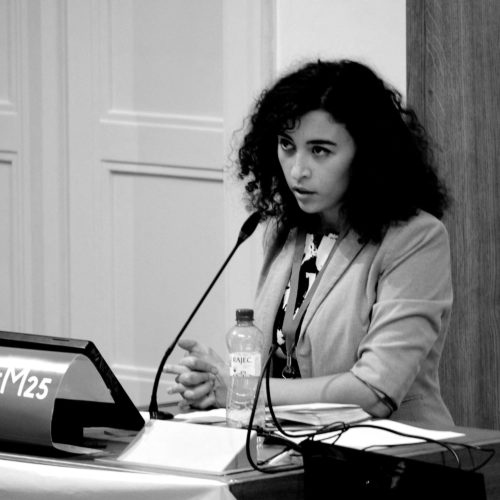 Myriam Zekagh (Cologne/Strasbourg)
Groupe de Travail: Territoires
Myriam Zekagh, consultant in the international development sector, joined DiEM25 in November 2018 and is a member of DSC Cologne. In NC France since November 2019, transnational coordination has been her main focus: she supported the DSC Gathering meetings from the start, and is developing an internal education system to enable all DiEM25 members to learn and improve their activist skills. Her goal within the "Territories" team is to create local groups that share and defend a European and progressive identity throughout France and Europe.