Welcome to DiEM25's citizen engagement project People's Gatherings — a first step in forging political programmes across Europe.
The People's Gatherings project offers all DiEMers the opportunity to become an organiser of local meetings – Gatherings – where Europeans can discuss the future of the politics of their commune, region, and country.
You can tackle policy questions on health, education, culture, or fiscal issues if you are up for it! We will supply you with a questionnaire that has been shaped by our members and Coordinating Collective that you will use to guide your Gathering's discussions.
Let's create a Europe worth fighting for!
COVID-19 has highlighted how the way that our countries are run is failing all of us socially, economically, and environmentally. We need to imagine and invest in new ways of living – ones quite different from the policies that created this mess in the first place.
Politicians and organisations that continue to prioritise the rich and powerful over everyone else cannot lead us out of it. Instead, we call our members and friends to take up the torch of deliberative democracy and participate in this new citizen engagement project!
Get involved!
Pick a few questions you want to tackle and report back the final thoughts of your group. The Gatherings are intended to be largely informal and adaptable to your local COVID-19 measures; host them on Zoom with your friends, while playing a video game online, at dinner with your family, or in a socially distanced event. Use your imagination — we can't allow a virus to drive us apart at a time when our unity is more needed than ever before!
Everyone is welcome, even your grandma! For the more difficult issues to tackle, you can also call on local experts. This is an opportunity to talk to people you admire and local leaders you have been wanting to engage with!
Organise and Register your Gathering
Here are the five easy steps to becoming an organiser of a People's Gathering:
1) Fill in our Volunteer Registration Form: tell us where you are based and about any previous experience you might have. If you have none, no problem: our team is here to support you.
2) Download your pack: click on the "People's Gathering Pack", choose your country, and you will receive the Kit you will need to get started!
3) Talk to fellow DiEMers in your local group (DSC) or on our Forum to see if anyone around you is keen to help. You can also use the "Contact Everyone" function in the members area! Use the resources in our downloadable People's Gatherings Pack to find out how to organise your meeting
4) Register your Gathering: If you want people to know your meeting is happening, consider registering it on our calendar!
5) Report back: Don't forget, after the Gathering is done you need to send back the answers that you have collected! You can do so by filling out the Reporting Form.
Volunteer Registration Form
Add your Gathering to the calendar
Our Questionnaires
Our Gatherings are organised around a set of questions, which have been designed in collaboration with our members to address the most pressing political topics across Europe.
They present a series of burning questions that range from open-ended conversation starters, to highly technical policy inquiries. They need to be answered if DiEM25 is to be a strong, inspiring political voice in your country: and they won't be answered unless you help us! The questions have been colour-coded based on their difficulty level, with Green questions being the easiest and Red questions the hardest.
To preview the questionnaire for your country, pick it from the drop-down menu below. Note: to download it, together with the manual for how to get involved, go to Download the Pack!
Download the Pack
The pack includes all the resources you need to host your gathering; the People's Gatherings Kit and the National Questionnaire in all languages relevant to your country!
Not a member yet? You'll need to be a member to participate. You can become one by registering here.

People's
Gathering
Pack
Report back from your Gathering!
So, you've organised a Peoples' Gathering and want to send us your answers. Great!
Please follow the link below, click on: your National Questionnaire, the question(s) you answered, and submit your valuable responses to DiEM25 so we can start drafting our movement's programme for your country!
Report back from your Gathering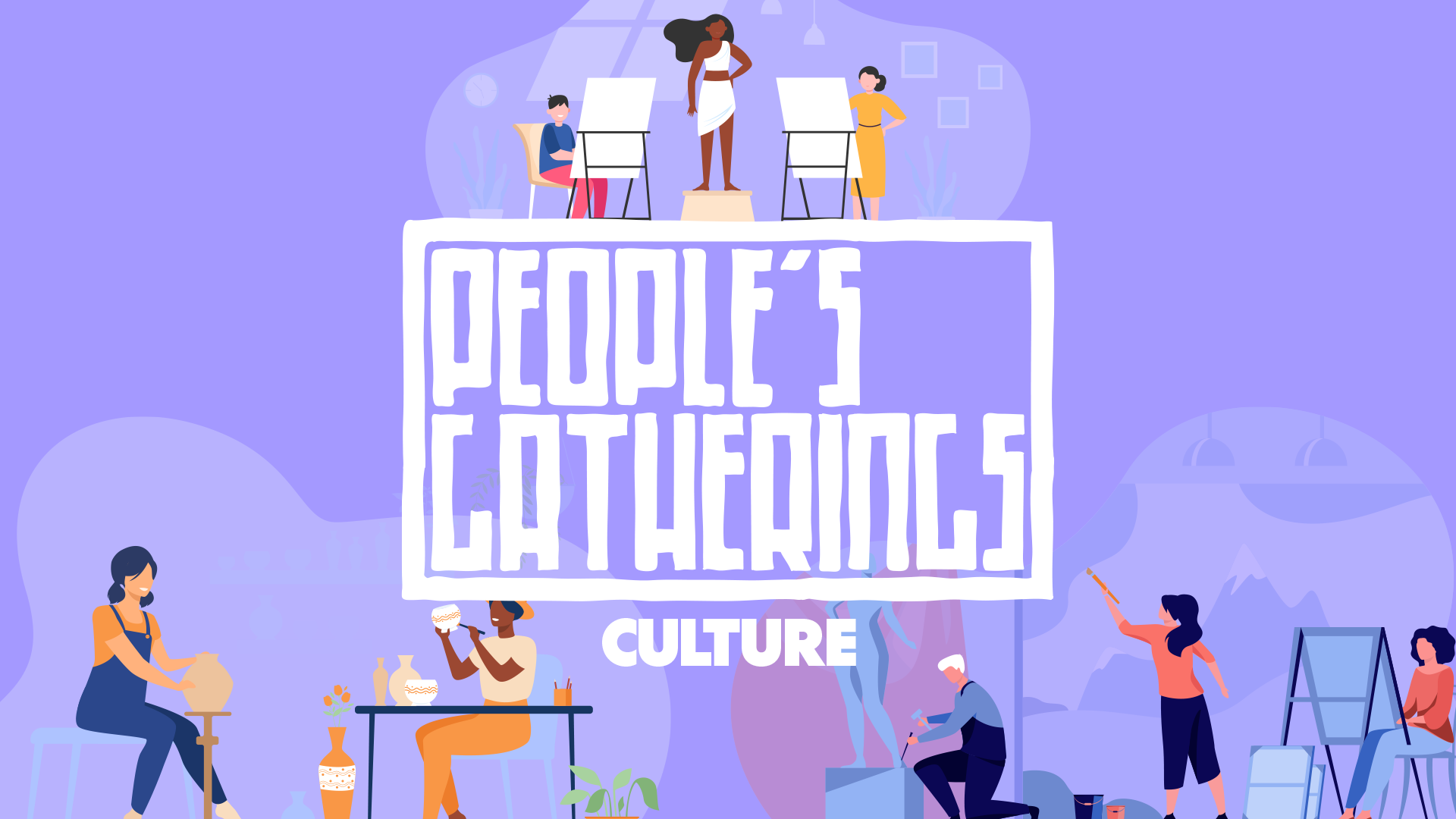 On May 15, DiEM25 Turkey organised an online People's Gatherings about Culture, bringing together eighteen participants (seven of them DiEM25 members) from various branches of cultural life in Turkey to