Progressive Agenda für Europa
DiEM25 wird gemeinsame Weißbücher für acht Säulen entwickeln:
1. Transparenz: transparente Regierungen in ganz Europa einführen
2. Flüchtlinge und Migration
3. Europäischer New Deal: die Arbeit in Europa rationalisieren.
4. Arbeit: Arbeit, Technologie, Beschäftigung und die Verteilung von Einkommen, jenseits des kapitalistischen Arbeitsvertrages, mit einem Grundeinkommen
5. Ecological Transition: Imagining a post-capitalist economic and social model
6. Europaverfassung: sich eine demokratische gesamteuropäische Verfassung und dem Prozess zu deren Erreichung vorstellen.
7. Technological Sovereignty: Democratising technology and innovation
8. Vision for Culture
Jedes Weißbuch wird unter Einbezug aller Mitglieder von DiEM25 sowie einer Reihe Experten des jeweiligen Feldes erstellt werden.
Wie sieht der Prozess aus?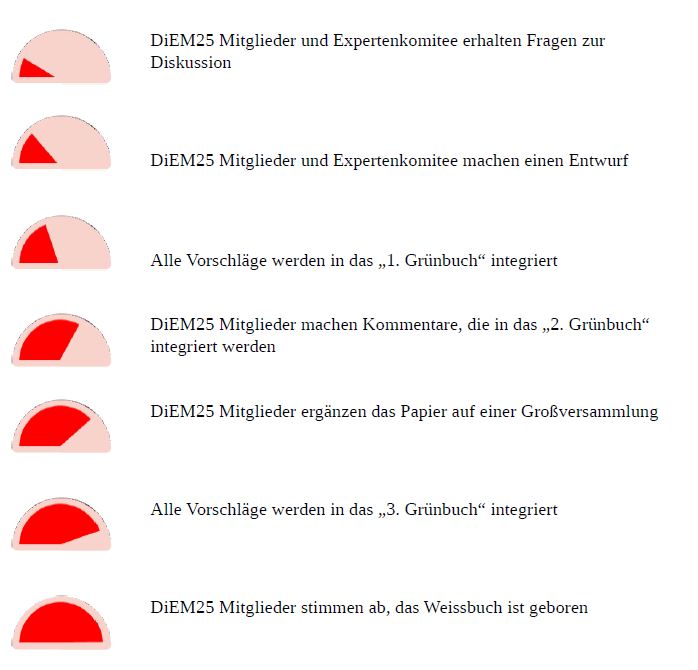 Mitmachen
Verwandte Kampagnen und Großversammlungen