Programme Progressiste pour l'Europe
DiEM25 développera un ensemble de sept Livres Blancs, un pour chacun de nos piliers:
1. Transparence: Introduction à une gouvernance transparente en Europe
2. Réfugiés et Migrations
3. Le New Deal Européen: Rationalisation de l'économie européenne
4. Travail: Travail, Technologie, Emploi et répartition des revenus au-delà du contrat capital-travail, revenu de base
5. Investissement Vert: Canaliser le financement des investissements à grande échelle pour l'énergie verte et les pratiques durables, assurer la souveraineté technologique de l'Europe
6. Constitution Européenne: Imaginer une constitution paneuropéenne démocratique et le processus qui peut y conduire
7. An Internet of People: Fostering a new age in technology: the personal networking era
Chaque livre blanc sera crée avec la contribution de tous les membres de DiEM25 ainsi qu'un groupe d'experts dans le domaine.
Quel est le processus?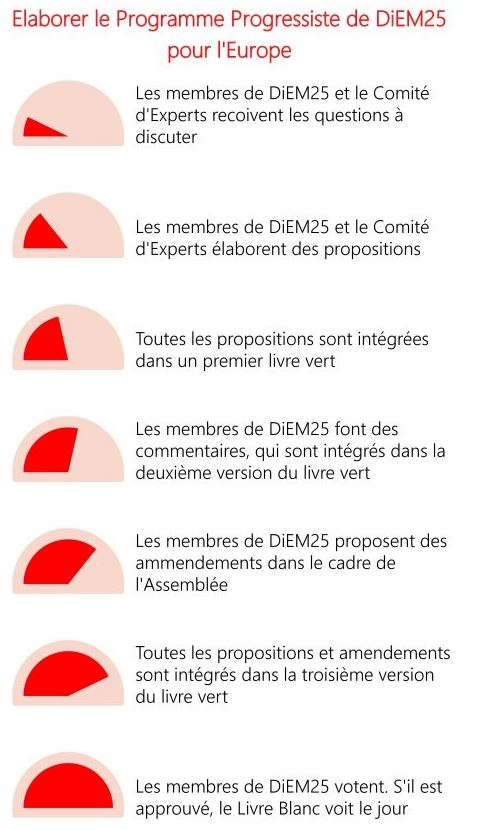 Participer