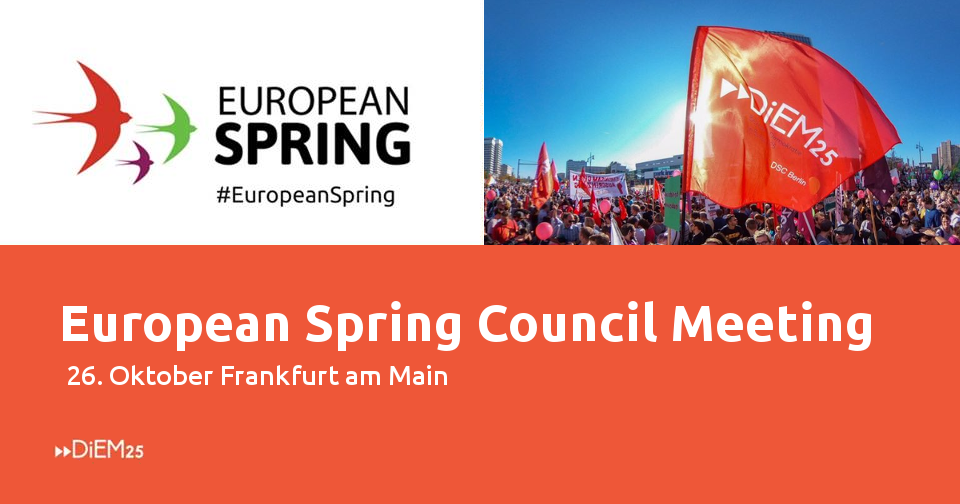 Featured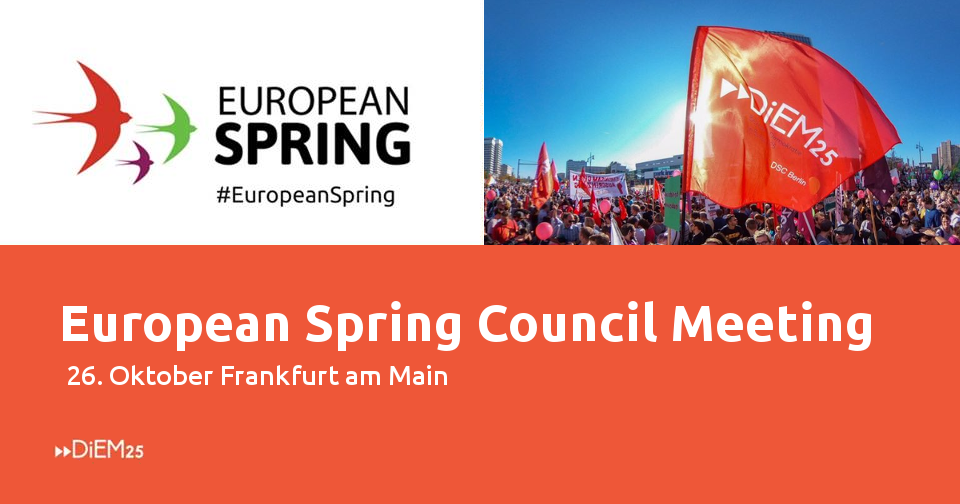 20/10/2018
The European Spring will arrive in Frankfurt am Main on October 26, 2018, to mark the beginning of the democratisation of Europe in Germany.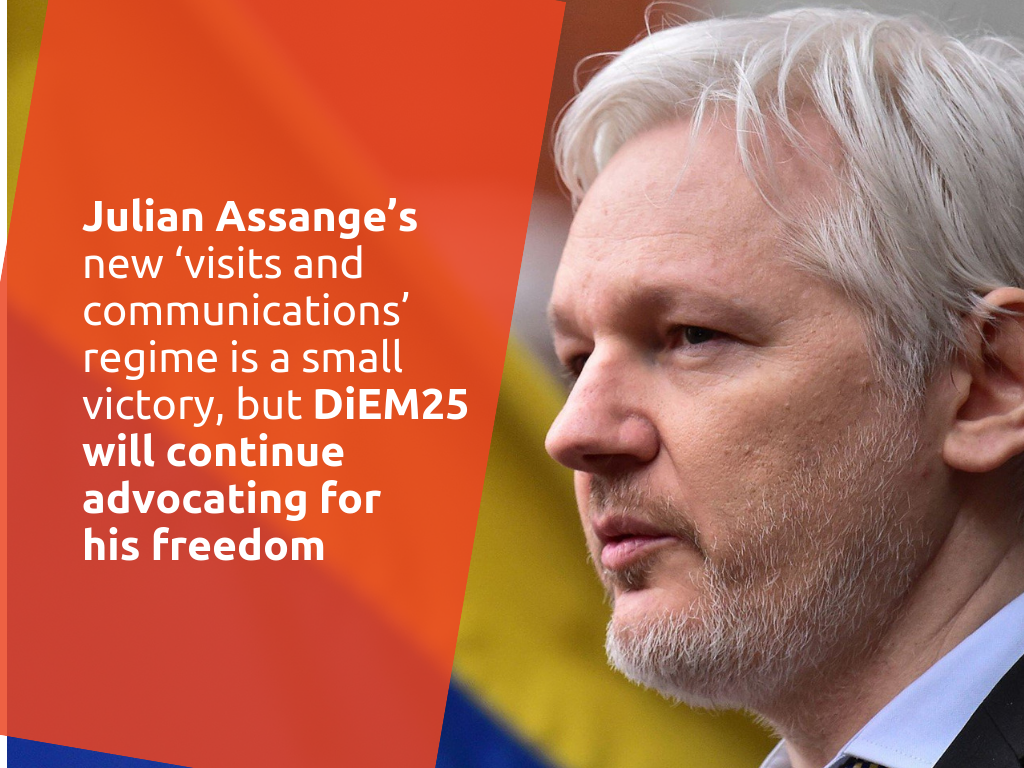 16/10/2018
The new "protocol" regulating Julian Assange's visits, communications and right to medical assistance remain inhumane. We will continue pushing for Julian Assange's freedom until he...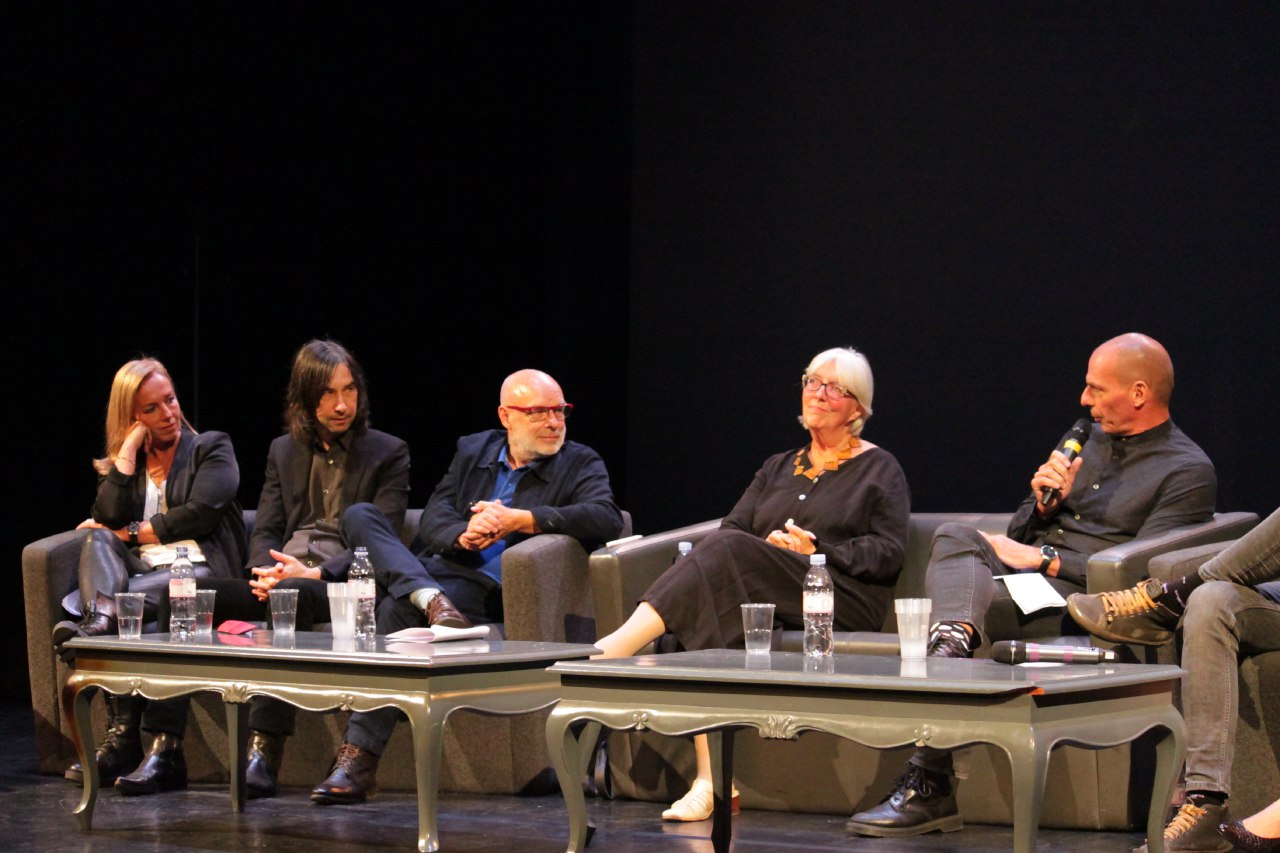 15/10/2018
On October 10, DiEM25 and DiEM Voice brought together more than 250 people for their "Here and Now" event at the Platform Theatre, Central Saint...
As a full member you'll be able to:
- participate in our actions and policy-making initiatives
- help shape our campaigns across Europe by getting involved in our internal democratic exercises
- stay informed of our movement's activities, including our upcoming events
- connect with like-minded people, online via our Forum and in person via our local groups (DSCs)