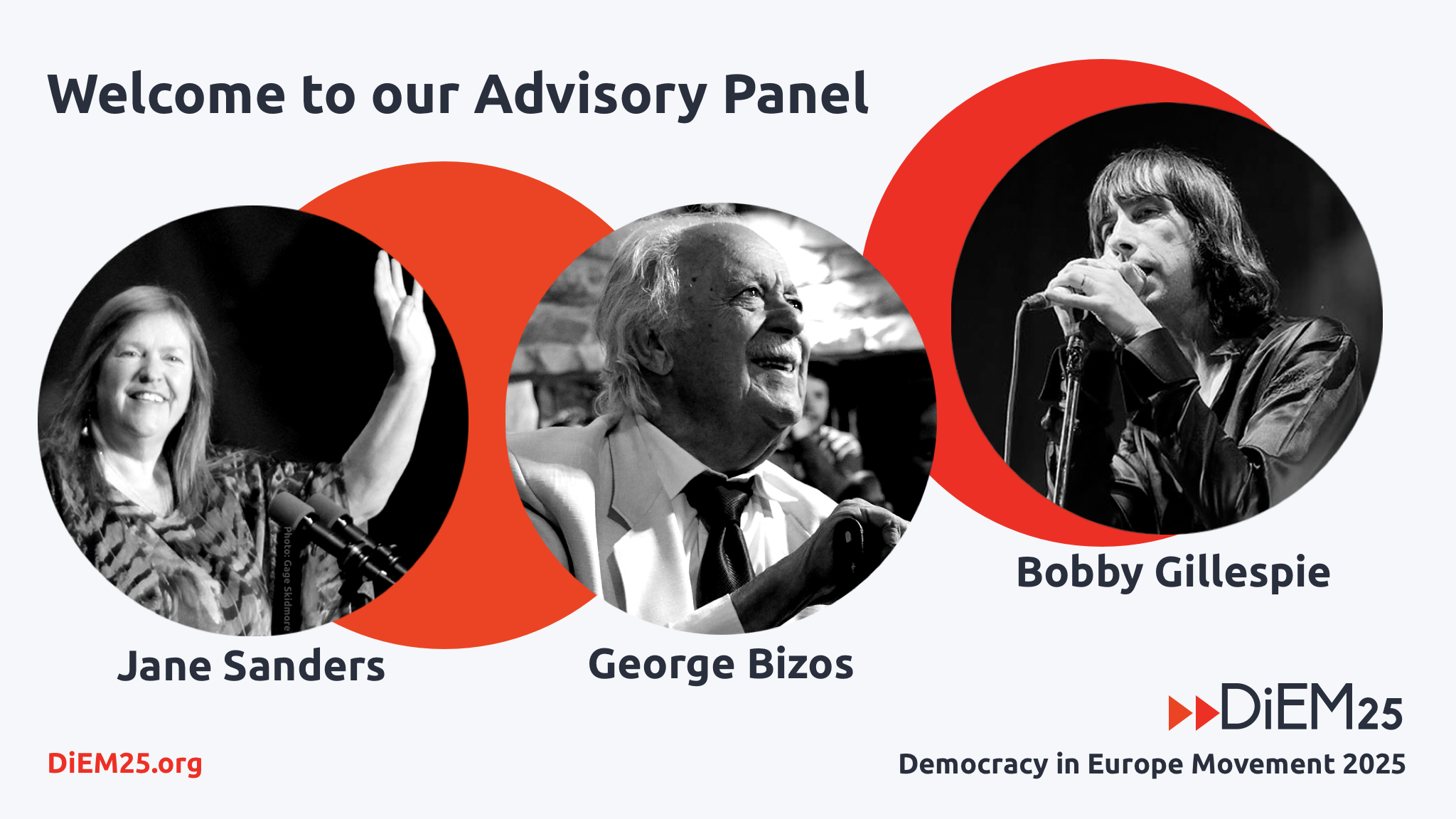 We're thrilled to announce the following additions to our Advisory Panel (AP), the team which advises DiEM25 and facilitates the implementation of its aims:
– Bobby Gillespie —  Scottish musician and singer-songwriter. He is the lead singer and founding member of the alternative rock band Primal Scream and former drummer for The Jesus and Mary Chain in the mid-1980s. Bobby is also a passionate advocate for social rights and has supported our movement actively by giving us visibility in interviews and by participating in events such as the "Here and Now: A Creative Vision for Europe" which DiEM Voice hosted in London this past October.
– Jane Sanders — Co-founder of the Sanders Institute and now serves as a Fellow. A political scientist, Jane has served as a president of two colleges, a political consultant, and held appointed and elected office.
– George Bizos — Human rights lawyer and one of the major figures in the protests against apartheid (especially during the Rivonia Trial). His long and successful legal career includes many high profile cases, including the defence of anti-apartheid revolutionary and first post-apartheid president of South Africa Nelson Mandela.
The 34-strong Advisory Panel includes two-time Palme d'Or film director Ken Loach, UK Shadow Chancellor John McDonnell, renowned philosopher Slavoj Žižek and award-winning journalist, writer, film-maker and activist, Naomi Klein. See full line-up here.
Do you want to be informed of DiEM25's actions? Sign up here